The Parquet Co. offers a multitude of choices in deck flooring for outdoor installation. Now you can use deck flooring to beautify your terraces, balconies, patios, verandas, swimming pool areas or clad it to the exterior surfaces as paneling.
We offer outdoor deck flooring in
Hardwood
Composite Deck Floor (WPC)
After an indepth research The Parquet Co. has identified the following tropical wood species which are the best suitable for the climatic conditions prevalent in India: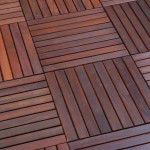 IPE – Brazilian Walnut: Probably the most dense wood specie used for indoor as well as outdoor installation. This South American wood is naturally resistant to water and also to pests such as termites. IPE is an excellent outdoor wood option.
IRONWOOD – This Asian wood specie exhibits a deep rich brown color and is extremely hardwearing. Resistant to warping and cupping; Ironwood is your best choice for outdoors.
KEMPAS: Is a fiery, lustrous and coarse wood specie which is as much at ease indoors as outdoors. Widely used all over Asia, this tropical wood is well suited for Indian climate.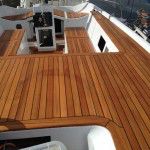 TEAK – The most prized woods of all TEAK is also available for outdoors. It is specially treated and available with hidden clips installation system (no screws or nails visible from the top). A top notch product with an unique state-of-the-art installation to complement it.
The Parquet Co. offers outdoor deck flooring in:
Plank form: with lengths from 4—8 ft, we offer a great long plank deck look and are usually fixed over joists.
Tile form: usually they are available in size of 1 ft X 1 ft or 2 ft X 2 ft and in innumerable patterns to suit your taste and style. Deck tiles come fitted with a hard EVA base that allows for easy drainage of water from below them.
Composite Deck Planks (WPC)
The WPC offered by us is made of virgin high grade HDPE and resilient bamboo based fibers. They are a wonderful innovation and excellent option for any and all types of outdoor usage.
Composite Flooring has the following features:
Strong,
resilient,
durable,
stable,
highly water resistant,
environment friendly,
rot free,
does not expand and contract too much,
available in various sizes to suit your requirement,
pest free,
available in wood decors and colors to simulate real wood look,
and above all they are completely maintenance free.
Available in tile and planks format.
© 2015 The Parquet Co.