General Cleaning
Day-To-Day Care
Vacuum or ordinary household broom is enough for daily removal of dirt. If you want to use wet mop — please ensure that the mop is well wrung and only damp (not wet). Using too much water while mopping can cause swelling, dullness of the surface and may leave a discoloring residue. We recommend the use of special Dry Mop offered at our store & special wood care cleaning pad for a thorough cleaning.
Removing Ordinary Stains/ Surface Dullness: Use of special wood floor cleaner is recommended. Contact Customer Care for correct advice on these cleaners.
Periodical Maintenance
We recommend the use of a parquet polish coat for lacquered wooden floor and or maintenance oils for oiled wooden floor once or twice a year in a residential environment & more frequently in a commercial one (depending on the traffic).
Use of refresher coat will positively impact the life of your wood floor and will take care of the surface dullness & superficial scratches, and other signs of wear. It helps in restoring the beauty of wood floors and increases the life.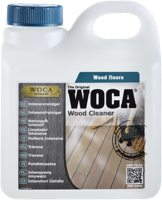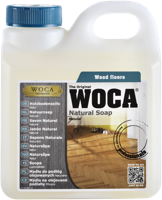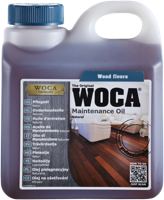 Maintenance of Deck floor
For outdoor deck flooring, we offer special refreshing oils. Periodical application of this refreshing oil to your deck floor will ensure that your deck floor keeps looking as good as new for years to come.
Kindly contact our customer care representative who will be glad to recommend the correct maintenance product and method for your specific wooden floor.
© 2015 The Parquet Co.